City Sightseeing Oxford Walking Tours
Private Group Walking Tours
Embark on a group walking tour of Oxford's Dreaming Spires, tailored to your preferences and led by our experienced and friendly guides.

Tailored Walking Tours for Your Group
✔️ With a private tour, you gain the freedom to explore without set paths, make no compromises, and have endless opportunities to ask questions.
✔️ The colleges visited and the university buildings discussed are selected just for you.
✔️ We offer both English and foreign language speaking guides.
Tour Details and Fees
All quoted fees include VAT at the prevailing rate but do not include admission to Colleges or other places of interest. These should be paid on the day directly to the College or venue.
Your tour can start at any central location, to suit your needs. If your party is arriving by coach, we suggest the following points: Oxford Railway Station forecourt or outside the Playhouse Theatre, Beaumont Street, Oxford.
Click here to contact us and we'd be happy to provide a quote for a private tour that suits your needs.
Visiting the Oxford Colleges
Visits to specific Oxford Colleges can be accommodated within your tour but please contact us first as some Colleges are not open to visitors.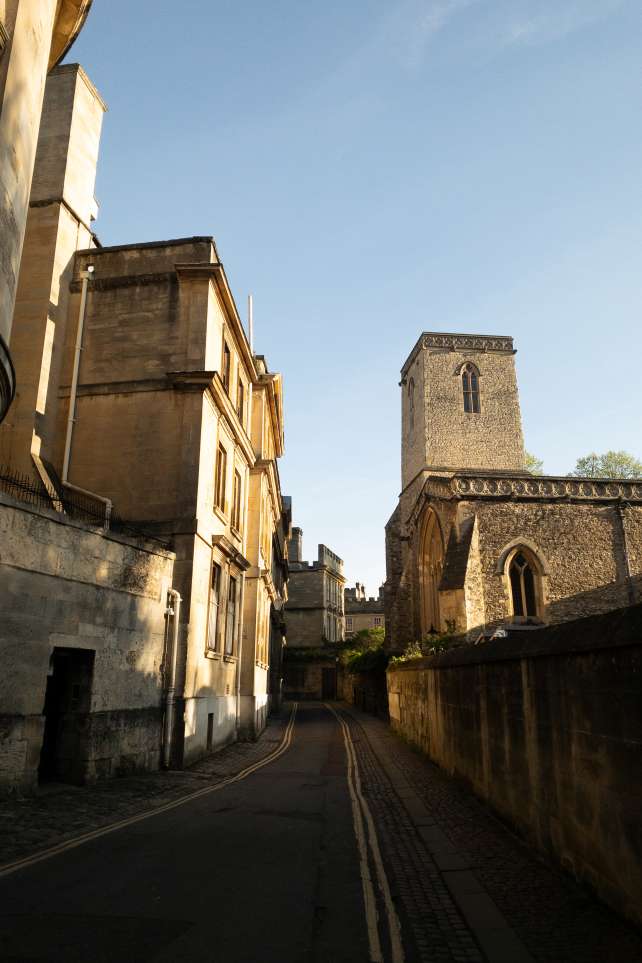 ---
Book Your Private Walking Tour
Contact us today for a quote for a private tour that suits your needs.
---
Payment and Cancellation Terms
Payment is due ten days before travel for all pre-booked activities unless credit terms have been agreed with us. Fees apply to all cancellations made within 10 days of the pre-booked date, and vary depending on the notice given.
Cancellation Fees
10 days or more in advance: No charge
6-9 days in advance: 10% of full price
3-5 days in advance: 25% of full price
1-2 days in advance: 50% of full price
Day of service: 75% of full price
1 hour before departure: 85% of full price
After departure: 100% of full price
Cancellation due to inclement weather conditions will be charged as above.