Vox City Oxford
Your personal flexible guided Oxford tours!
With your ticket, discover Oxford with unlimited access to our flexible walking tours.
You can join and leave our circuits as you please, escorted by local experts who are on hand to meet you throughout the day. Using our app, simply track your nearest guide and begin to discover countless visitor hotspots, including the University of Oxford, Radcliffe Camera, Carfax Tower and Oxford Castle.
Enjoy fascinating storytelling from your guide as you explore and immerse yourself in Oxford's quaint and charming streets. Best-known for housing one of the world's most prestigious universities, the city also has exciting stories to tell surrounding history and literature, with plenty of visitor attractions to explore.
Hop-off your guided tour and self-guide whenever you wish and enjoy multilingual audio commentary, suggested walking itineraries, photo hotspots, and more. All offline, day or night – it couldn't be easier! When you're ready, hop back on a guided tour and continue your sightseeing adventure.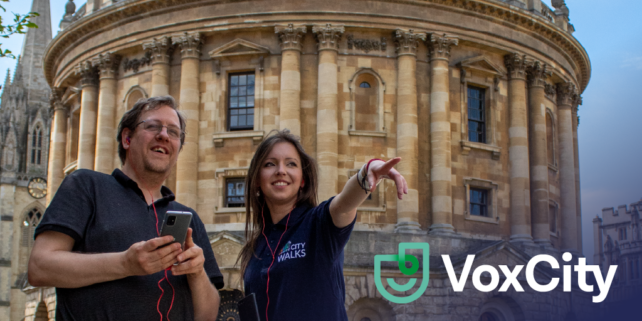 Booking
Book your ticket now via the Vox City website.
Itinerary
Hop-on a guided tour at one of our joining points:
⚬ Oxford Visitor Information Point (City Sightseeing)
⚬ Carfax Tower
⚬ Sheldonian Theatre
Also, enjoy our self-guided routes:
⚬ Port Meadow and Binsey
⚬ River Cherwell Meadows and Parks
⚬ Jericho and Radcliffe Observatory Quarter
⚬ Castle Mill Stream and Oxford Canal
⚬ River Thames and Osney
⚬ River Thames and Iffley
Inclusions and exclusions
What you get:
✔️ 3 Guided Routes
✔️ Vox City app with 3 self-guided routes
✔️ English, French, German, Italian and Spanish audio commentary
What you don't get:
✖️ Mobile Device
✖️ Headphones
✖️ Entry to Attractions
✖️ Public Transportation Tickets
Begin your adventure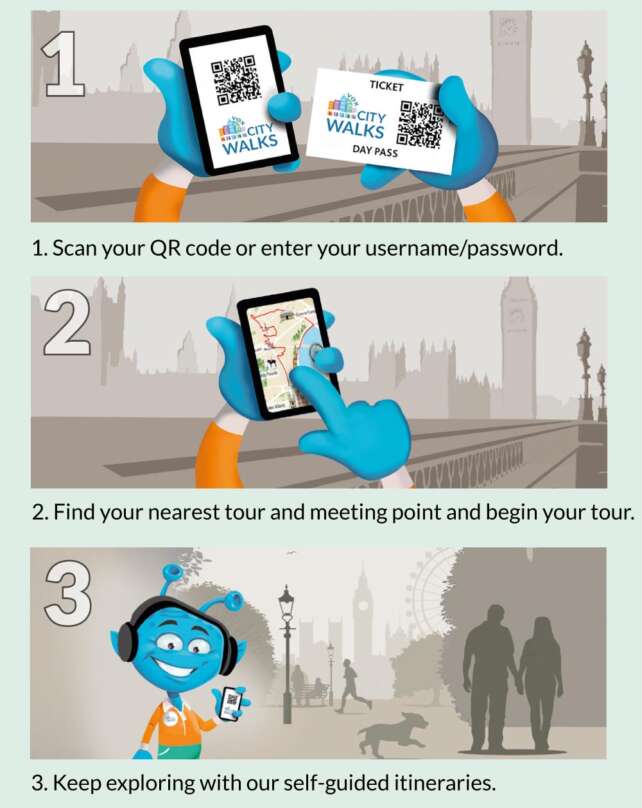 Know before you go
⚬ Download the Vox City app in the Play Store or Apple Store and scan the QR code on your voucher to download the map
⚬ Operating Hours: 10:30 – 19:00 hrs
⚬ Departure times for each tour available in your included Vox City app. Use it to track your guides and book your tours.
⚬ Tours run daily
⚬ Audio commentary for the self-guided routes is available in English, French, German, Italian and Spanish.