Super Saver tickets combine some of Oxford's most popular attractions with its award-winning University & City Bus Tour for a GREAT VALUE PACKAGE.
Buy from the Visitor Information Point (44 – 45 High Street, Oxford, OX1 4AP).
Please speak to our Visitor Information Point for updates and availability, or call us on 01865 790522.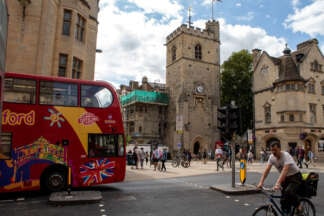 Bus Tour + Panorama
Combine your City Sightseeing Oxford Tour with a different view of the city – climb the 99 steps to the top of Carfax Tower for a bird's eye look at the Dreaming Spires. Tower opening times: 10.00 – 17.00. Hop off at stop 7.
Available from the driver, ticket seller or at the Queens Lane Visitor Information Point.
Adult : £21
Student: £19
Senior: £19
Child: £13.50
Family: £55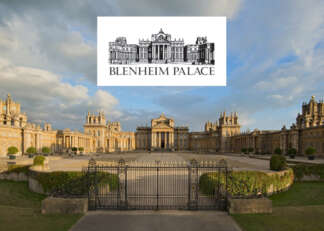 Discounted Blenheim Palace tickets
Discounted rates are available on Blenheim Palace tickets when purchased from our Visitor Information Point. Contact us for more information.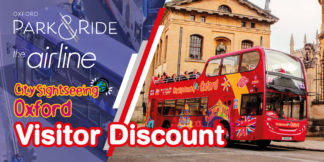 Save more with Oxford park&ride and the airline!
Get more for your money when you travel to Oxford on the airline or park&ride!
Show either a Park&Ride ticket or an Airline ticket to your ticket seller or driver, and receive 10% off of any tour ticket!* We'll accept park&ride or Airline tickets within a month of their issue.
* – This discount does not include Carfax Tower or Punting tickets.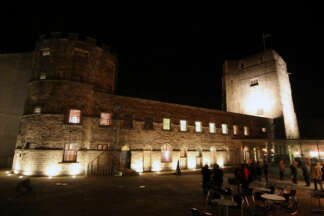 Bus Tour + Castle
Combine your bus tour with a visit to Oxford's award-winning University and City Bus Tour and visit Oxford's extraordinary Castle & Old Prison Attraction. Hop off at stop 4.
Purchase your tickets from the Queens Lane Visitor Information Point or Gloucester Green Travel Shop.
Adult: £30
Student: £27
Child: £18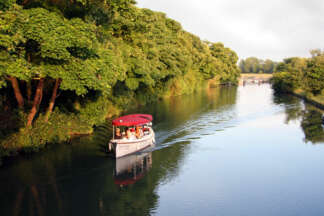 Bus Tour + Cruise
Combine your bus tour with a river cruise with OXFORD RIVER CRUISES. Sit back and enjoy the tranquil waters on the Thames here in Oxford. Hop off at stop 6 for the River Cruise. Ticket availability is subject to river conditions.
Adult: £34
Child: £19
Student/Senior: £32