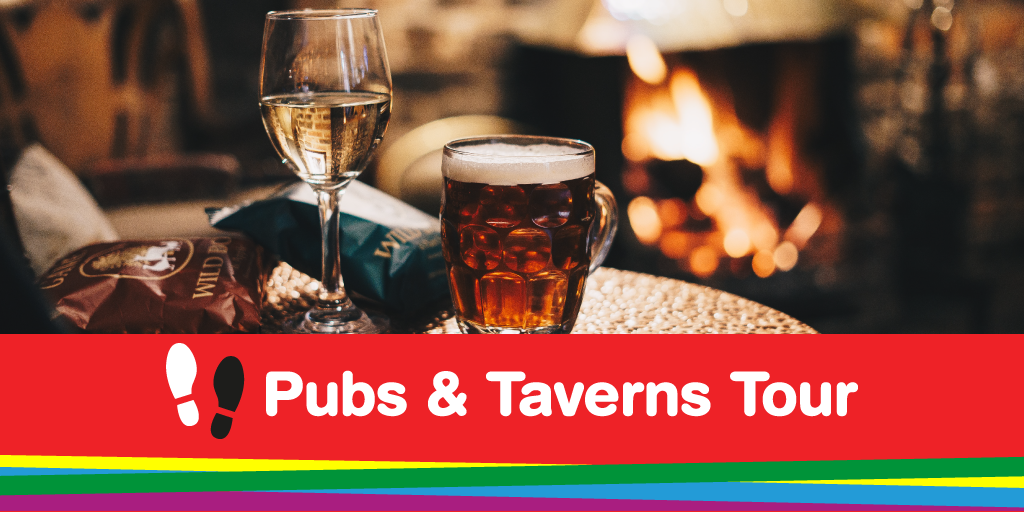 Oxford Pubs & Taverns Tour
Join us on our historical pub tour for a unique experience of Oxford City Centre!
Learn about the history of our oldest pubs and taverns, listen to tales from within their walls, and gain a new perspective on life amongst the dreaming spires.
Take a thousand-year journey through Oxford's rich pub history and discover religion, riots, rebellion, and a vast array of exquisitely brewed local ales!
Set off with a group of friends or venture out alone to pick up some new anecdotes, find a new local or meet new and exciting people along the way.
Duration: 90 mins
Age limitations: 18 and over
Ticket Prices: Ticket prices are as follows: Adult £15, Duo £28
Days of operation: Thursday – Saturday
Starting time: 18:00
Starting point: Carfax Tower, Queen Street, Oxford
Finishing point: The White Horse on Broad Street
Buying tickets: Tickets can be purchased online or at our Visitor information point and Gloucester Green Travel Shop. Tickets can also be purchased via the VOX app or from VOX tour guides