Bus Tour + Panorama
Our iconic open-top bus tour of Oxford, as well as a 45 minute optional "Stepping Through Oxford" walking tour and access to Carfax Tower. 24-hour and 48-hour options available.
Tour Features

You can hop on and off as many times as you like for the duration of your ticket. This will allow you to discover Oxford even more closely, take in some of the sights, enjoy a meal at one of the fantastic restaurants or simply take a coffee break.
When you're ready, you can simply hop back on the bus and continue your Oxford bus tour.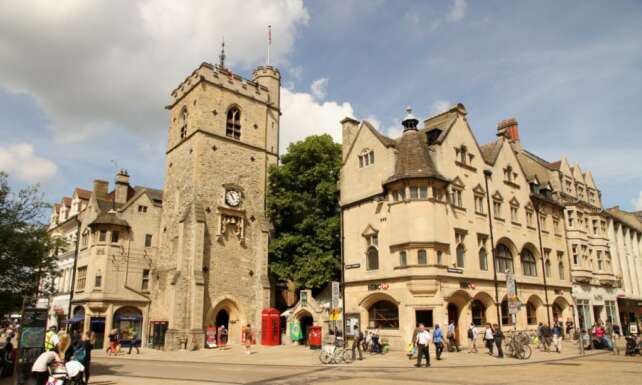 The tower is 74 feet tall and no building in central Oxford may be constructed higher than it. As such, it's possible to climb the 99 steps to the top of the tower for an amazing view over the Oxford skyline. Hop off the Open Top Bus at Stop 7 to visit us!

When boarding the bus, you'll get a chance to pick up your complimentary headphones.
Plug those into the system in front of your seat and you'll be able to listen to the commentary in 14 languages: English, Spanish, French, German, Italian, Japanese, Cantonese, Mandarin Chinese, Russian, Brazilian Portuguese, Polish, Arabic, Hindi, Kids Commentary.
Many of our tours have live commentary delivered by our friendly and professional guides in English.

Discover the wider area of Oxford City Centre with our longer Town & Gown Walking Tour. You'll have a chance to learn about the history of our fascinating "city of dreaming spires" and have all your questions answered by our friendly and professional tour guides.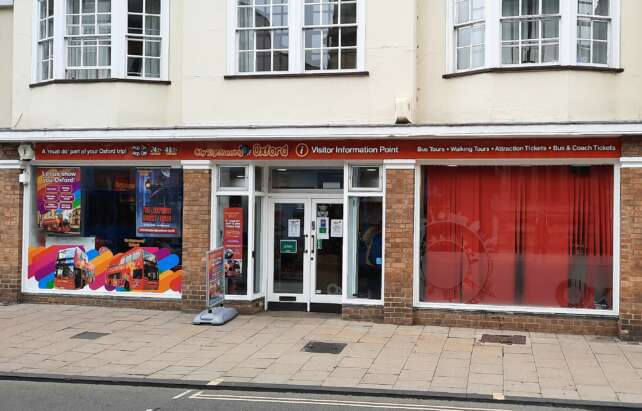 There are plenty of options and you can purchase your tickets from:
Online on our booking page
Our friendly drivers (there's no need to pre-book your tour)
Our informative city ticket seller colleagues located at Oxford Rail Station and several other locations around Oxford
The Oxford Visitor Information Point on High Street – click here for location
Oxford Bus Company's Gloucester Green Travel Shop – click here for location
Description
Home to the oldest University in Britain, Oxford is an architectural gem. From the award-winning open-top tour, you'll get fantastic views of Oxford's honey coloured buildings as well as glimpses of many of its Colleges' courtyards.
We have a range of tickets to suit your needs and wants!
Let City Sightseeing Oxford introduce you to this vibrant and cultured city. With one fantastic route with 20 bus stops, you're free to hop on and off at your leisure to make the most of your stay. Join us around Oxford!
Main stops on the route:
Stop 7 – Christ Church
Stop 8 – Brasenose College
Stop 9 – The Queen's College
Stop 10 – The Plain
Stop 12 – South Parks Road
Stop 14 – Trinity College
What's included in the tour?
24/48hr hop-on hop-off bus tour as many times as you like
Stops near all the major sights
Audio commentary available in 14 languages
Kids' commentary
Full hygiene measures
Complimentary headphones available for your tour
Includes Stepping Through Oxford Walking Tour
Includes access to Carfax Tower
Highlights:
Show your voucher on your smartphone to join the tour at any stop.
Audio commentary in 14 languages. Live commentaries in English and English Kids' Commentary.
Enjoy maximum flexibility. Your ticket is valid for 12 months from its date of purchase.
Access to 1 bus tour route & 20 stops around the city, including all main sights & attractions.
Create your own itinerary to explore Oxford, hopping on and off whenever you wish.
24/48hr Hop-On Hop-Off Bus Tour with 360º panoramic views of Oxford.
Climb the 99 steps to the top of Carfax Tower, and enjoy views across Oxford.
Interactive map: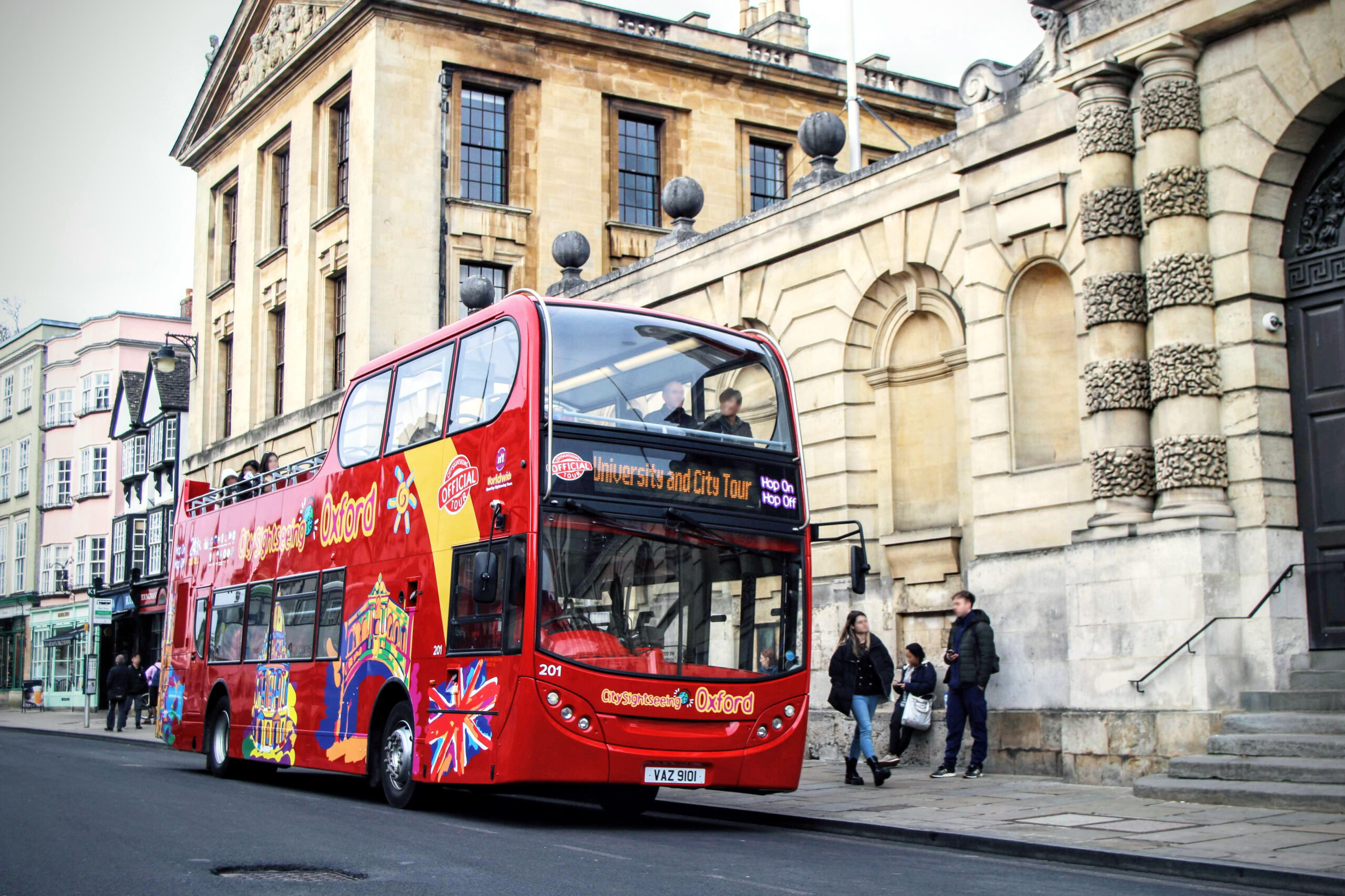 Book Tickets