City Sightseeing Oxford Walking Tours
Stepping Through Oxford
Discover the rich history and main attractions of Oxford with our official Stepping Through Oxford Walking Tour. Our professional tour guides are ready to answer all your questions and provide you with an unforgettable experience.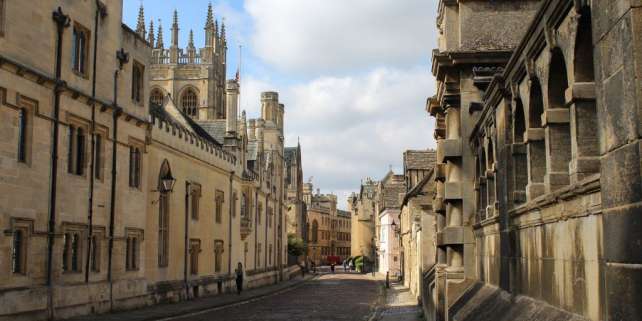 Official Walking Tour
A Quick and Comprehensive Experience
Our Stepping Through Oxford walking tour is the perfect choice for those who want to explore the main sites of Oxford City Centre and learn about their fascinating history in a short period of time. This tour, which is our shortest at 45 minutes, offers a condensed yet comprehensive overview of the city.
Quality-Assessed Guided Walking Tours
All of our guided walking tours are quality assessed and delivered by highly trained, knowledgeable, and experienced guides. The tours are delivered in small group sizes, allowing for a more intimate experience – meaning that if you have any questions, you can always ask your tour guide!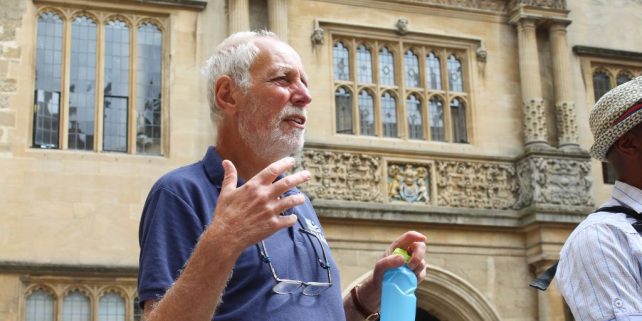 Tour Details
Availability: Tours leave daily at 11:45, 12:30, 13:15, 14:00, 14:45 and 15:30
Duration: 45 mins
Difficulty: Easy
Price: Adult £8, Child £4
Group sizes: Small
Meeting point: Oxford Visitor Information Point
Tour Features
Popular short walking tour
Delivered by friendly and professional guides
The Stepping Through Oxford walking tour is free with all City Sightseeing Oxford open top bus tours
---
Explore other options
Private Group Walking Tours in Oxford
Embark on a group walking tour of Oxford's Dreaming Spires, tailored to your preferences and led by our experienced and friendly guides. With a private tour, you get the freedom to explore the city without set paths, make no compromises, and have endless opportunities to ask questions. The colleges visited and the university buildings discussed are selected just for you!